Installing Your New Luxury Vinyl Floors
So you've found luxury vinyl flooring that you absolutely love: one that's the perfect blend of beauty and function that's perfect for your active, family lifestyle. Now what happens? Well, you just might be in luck. As it turns out, today's luxury vinyl flooring is relatively easy to install. Depending on the type of planks or tiles you choose, you may ultimately opt for a self-install. Some types of luxury vinyl are manufactured to simply "click" right together "floating" directly over your subfloor: no adhesives required. Others require grout or glue, or have a peel and stick backing.
For the most part, luxury vinyl flooring can be installed anywhere in the home. There are even some waterproof flooring options that are suitable for kitchens and bathrooms. So, if you're looking to add the natural looks of wood to an area with moisture, luxury vinyl is a great option.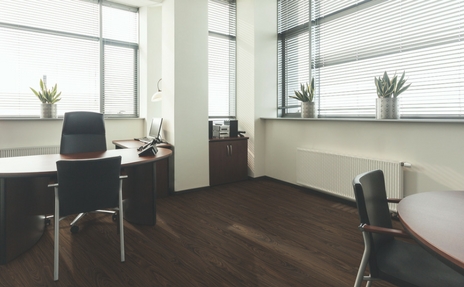 How Is Luxury Vinyl Flooring Installed?
There are a few different ways luxury vinyl flooring can be installed. Many traditional luxury vinyl options, including sheet vinyl flooring, can be glued down to the subfloor with a permanent adhesive. We recommend choosing glue-down installation in high traffic areas like offices.
Nowadays, many luxury vinyl floors can be installed without adhesives. The vinyl planks and tiles can be clicked and locked together, so they seem to float over the subfloor. Typically, floating, click, and lock luxury vinyl floors can be installed in home settings where there isn't significant foot traffic.
Carpet One Installation Excellence
Are you still unsure of your installing abilities? We offer professional installation services at Modern Flooring Carpet One Floor & Home in New Orleans, LA. As greater New Orleans' go-to flooring experts, we're the ones you can trust when it comes to your home-and there's really no job that's too small...or too big for us. You'll rest easy knowing that we take enormous pride in an end result you'll love for years to come.