Tile That Looks Like Wood
No doubt about it, hardwood flooring certainly looks beautiful everywhere, but it doesn't fare very well in certain times of settings, especially in kitchens, basements, laundry rooms, or bathrooms. Wood-look tile gives us a beautiful, easy-care, and enduring alternative, without compromising on the looks we crave.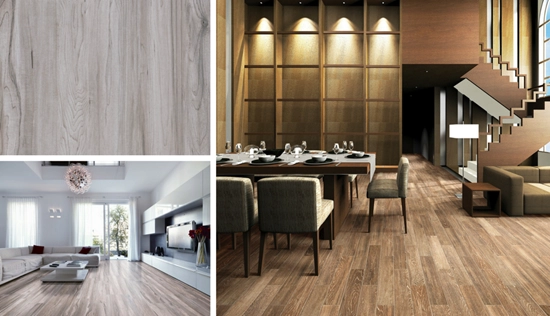 How Is Wood Look Tile Made?
Sure, it may look like elegant wood grains, but wood-look tile is made using traditional tile materials, such as ceramic and porcelain. Modern advances in digital printing technologies have made it possible to achieve extremely realistic visuals and textures, which can be incorporated into both tile and plank shapes. Unlike actual hardwood, tile can take on the everyday elements with ease, including extreme heat and moisture.
Where to Install Wood Look Tile
Since it features all the flexibility of a tile, wood look tile can literally go anywhere, both indoors or outdoors. Some types of wood-look tile can even be used to create a captivating backsplash or accent wall.
Our Tile Selection
At Modern Flooring Carpet One Floor & Home in New Orleans, LA we offer up many creative and affordable flooring options, including wood-look tile for both residential and commercial uses. So, if you find that your heart set on hardwood for the kitchen or laundry room, wood-look tile might be something to consider! We carry all the top tile brands, including Emser, Daltile, and Happy Floors.
Want to learn more about our wood-look tile options? Visit our in-store showroom, located at 3619 South Carrollton Avenue, today, or give us a call at (504) 266-0982 to schedule your free project estimate.